The Power and Future of Small Business
October was a busy month for us here at Popular Bank. Not only did we celebrate Popular's 126th Anniversary just a few short weeks ago, we also celebrated Hispanic Heritage Month, particularly the efforts of Latino small business owners. These two milestones are uniquely significant to our organization, as they remind us of where we've come from and our mission.
Our DNA is rooted in a long-standing commitment to empowering the communities that we serve and meeting the distinctive needs of our customers. This commitment is more than a tradition that we have proudly carried on, it is a guiding principle that has shaped the vision for our organization.
At Popular, we believe that small businesses and the entrepreneurs who power them, are an important driver within our communities. They create vital economic activity and growth in the areas where they operate by often times fueling innovation, providing much-needed products and services to the community, and generating employment opportunities in the process. Thriving small businesses equal thriving communities. In building relationships with these businesses and developing products and services to meet their financial needs, we strive to serve as a strategic partner in supporting the communities in which we operate.
Small businesses make a big impact. These enterprises, collectively, represent an engine of economic growth locally and nationally.
According to the Small Business Administration, small and micro businesses now account for approximately 99.9% – or 30.2 million – of all businesses across the United States. They create an estimated 1.5 million new jobs each year and employ a total of more than 58.9 million workers. That means that small businesses are currently providing 47.5% of all private sector jobs throughout the United States.
Late last year, the United States Small Business Administration Office of Advocacy released a 16-year study which stated that small businesses account for 44% of our economic activity.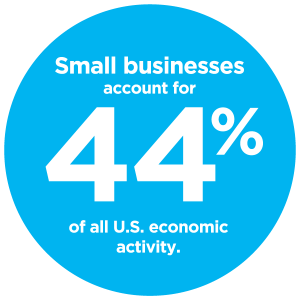 Sustainability and growth continue to be on the horizon for these enterprises. The Index of Small Business Optimism rose to a record-breaking 108.8 points in 2018 and maintains a very positive outlook of 101.8 points as of September of this year.
As we celebrate this growing economic force, we must also recognize the small businesses owners behind them. Today, they are more diverse than ever before.
During Hispanic Heritage Month, I had the opportunity to join our team in representing Popular Bank at several celebrations – including the New Jersey Statewide Hispanic Chamber of Commerce Business Expo and City of Newark Hispanic Heritage Breakfast hosted by Mayor Ras Baraka. I was also a panelist for LatinBizToday speaking to many entrepreneurs. These events recognized the Latino community and celebrated the growth of Latino small business owners.
Popular Bank attends the City of Newark Hispanic Heritage Breakfast on Friday, October 11, 2019.
According to the U.S. Hispanic Chamber of Commerce, about 4.4 million Latino-owned businesses in the U.S. contribute more than $700 billion to the economy annually. These businesses are also identified as one of the fastest growing sectors as professional Hispanic American professionals are launching businesses at twice the rate of non-Hispanics.
These statistics speak to a great narrative on the changing face of the entrepreneurs powering our communities.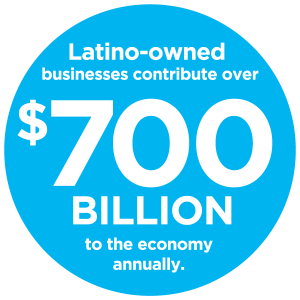 Small business entrepreneurs are diversifying across generational, cultural and gender lines at increasing rates with extraordinary results.
There are now a total 8 million minority-owned small businesses across the United States. According to Census Bureau data, these businesses not only doubled in the last decade, they also now employ 6.3 million workers and generate a total $1.8 trillion in revenue each year.
Women are making significant strides as small business owners. According to the 2018 State of Women-Owned Businesses Report, there are now 12.3 million women-owned businesses in the United States – increasing by 58% between 2007-2018, while all small business growth only increased by 12%. Importantly, of these new businesses, women of color started 64% of them.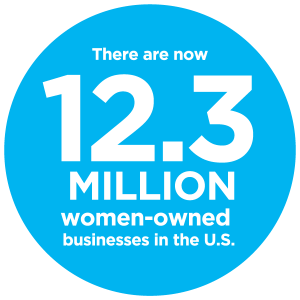 Additionally, younger people are beginning to join the ranks of small business owners. Last year, Generation Z officially entered the workforce and millennials continued to disrupt industries with innovative start-ups and enterprises. A 2018 Guidant Financial Report found that individuals between the ages of 18-39 make up 18% of all business owners. And that percentage is only expected to grow.
These figures and statistics are astounding – they not only speak to our diversifying communities and cohorts of entrepreneurs, they also highlight their success.
We are proud to stand behind these richly diverse small business owners as a strategic partner and a full-service financial Institution to meet their changing needs.
At Popular Bank, we believe in standing behind all small business owners as a community-minded partner and full-service financial institution ready to meet their needs. Small business owners may be different in many ways, but the challenges they face can feel very similar.
As small businesses grow, so do their borrowing requirements. The complexity of running their business increases, and the level of sophistication and feature/functionality they need increases, along with the challenge of control.
These are good problems to have – it demonstrates they are thriving. Too often, however, they are so involved in their day-to-day operations, it is difficult for them to step back and plan strategically for the intermediate and long terms. While small businesses turn to banks like ours for a variety of services, ranging from credit and deposit services, to payments processing, digital banking and financial advice, they ultimately want help in growing their business.
We not only see and understand these needs, we are working hard to create solutions. In the last three years, we've provided more than $143 million in small business lending subject to CRA to small businesses within the areas that we serve. We are also working hard to be an active community partner with key organizations and programs to empower small business owners to overcome the unique challenges they may face.
We are proud to continue our work in creating opportunities for the small businesses within our many different communities. As these enterprises continue to diversify, face challenges, and thrive, Popular Bank is committed to building meaningful relationships and helping small business owners maximize opportunity through personalized service that meet their needs today and help them plan for what's ahead.